Get to know KYBELLA®
---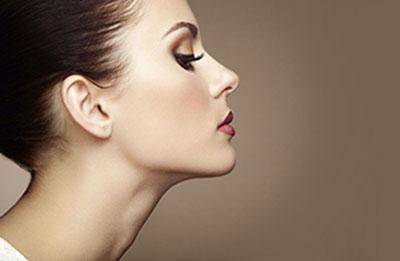 Do you want to improve your Profile?
The self-conscious plague and profile ruining of submental fullness, commonly called and referred to as the dreaded…"Double Chin".
Q: What causes a "Double Chin"?
A: Submental fat can be a result from gaining weight, aging or even genetics.
Q: Are there treatment options other than surgery?
A: YES! We offer KYBELLA® – the latest in-office injectable treatment for submental fat destruction.
Q: What is KYBELLA®?
A: KYBELLA® is synthetic deoxycholic acid. Deoxycholic acid is a naturally occurring molecule in the body that helps to break down fat. It is for adults with moderate to severe submental fat. It is an individually tailored injectable treatment that permanently destroys fat cells when injected under the chin for an improved profile. Multiple injections are given under the chin per treatment. Up to 6 treatments may be given at least 1 month apart.
Once the fat cells are destroyed those cells cannot store or accumulate fat. Your body's natural metabolism then processes the fat cleared from the treatment area. We can determine if KYBELLA® is right for you.
Schedule your consultation to determine what's best for your profile improvement, call us (216) 285-0603.